Discover Wellness
Start Your Journey with Yoona
Because YOU matter. Period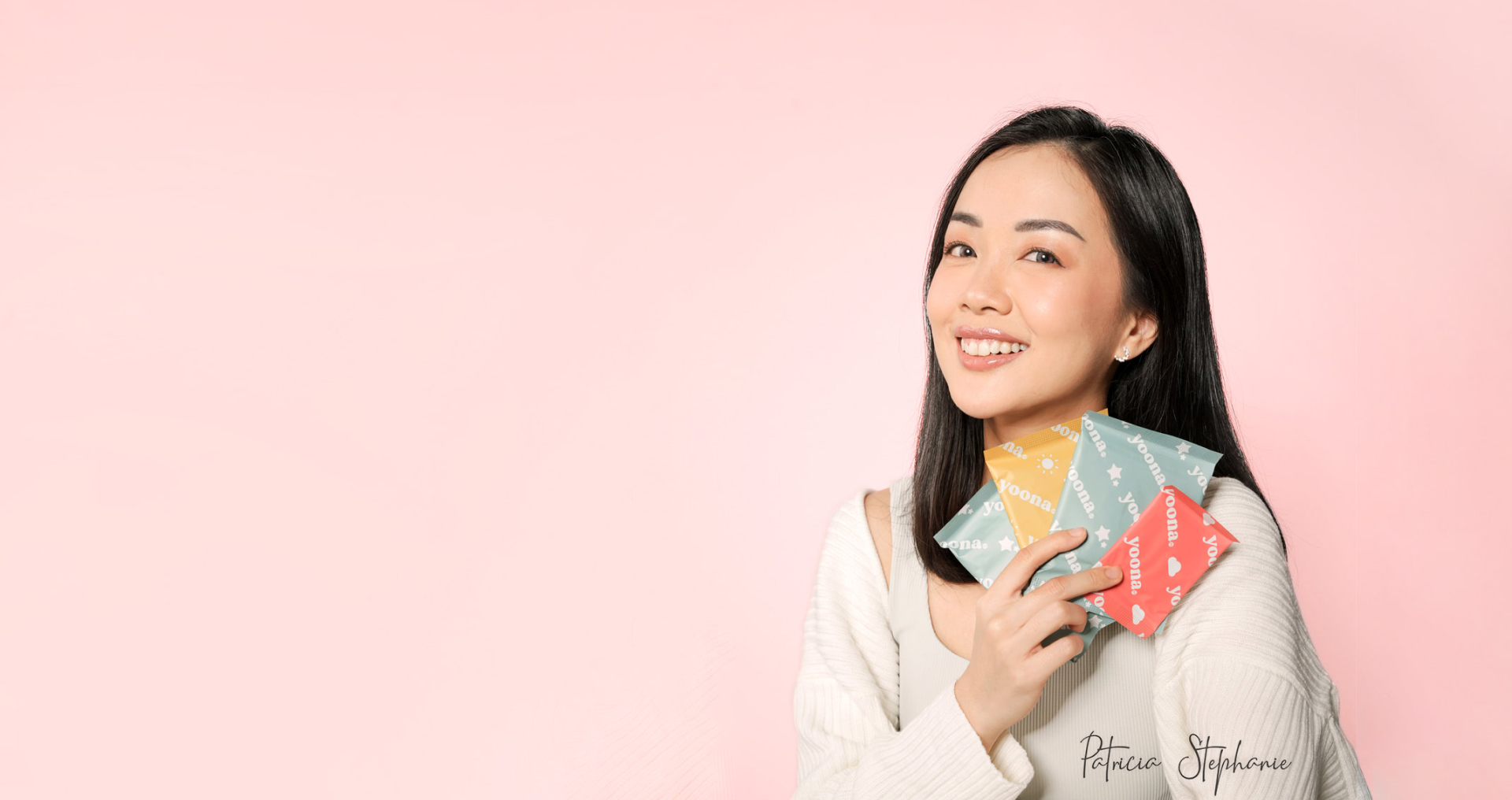 Revolutionary Organic Sanitary Pads
Pembalut Yoona terbuat dari bahan-bahan berkualitas. Love yourself by choosing the right one.

100% Organic Cotton
Terbuat dari material ramah lingkungan generasi terbaru

Airlaid and breathable layers
Lapisan dengan daya serap super yang mencegah bocor dan mengunci cairan sehingga permukaan tetap kering dan nyaman.

Anion strip with nano silver
Teknologi terbaru yang secara alami menghilangkan bakteri dan jamur penyebab infeksi, iritasi dan bau.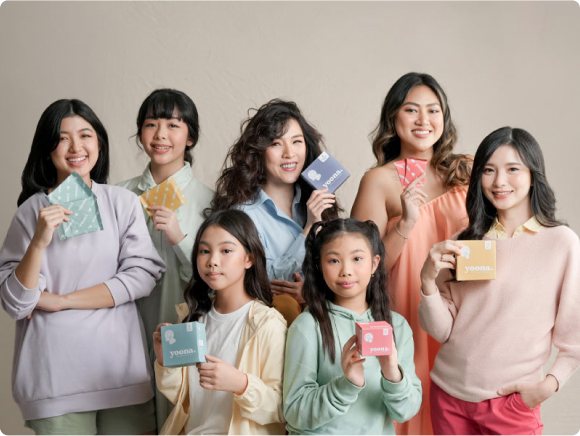 Hi, we're Yoona
We are a female wellness company that deeply cares about women. We will help women get the most out of their wellness journey, just like our origin name Yoona (Korean: a ray of light).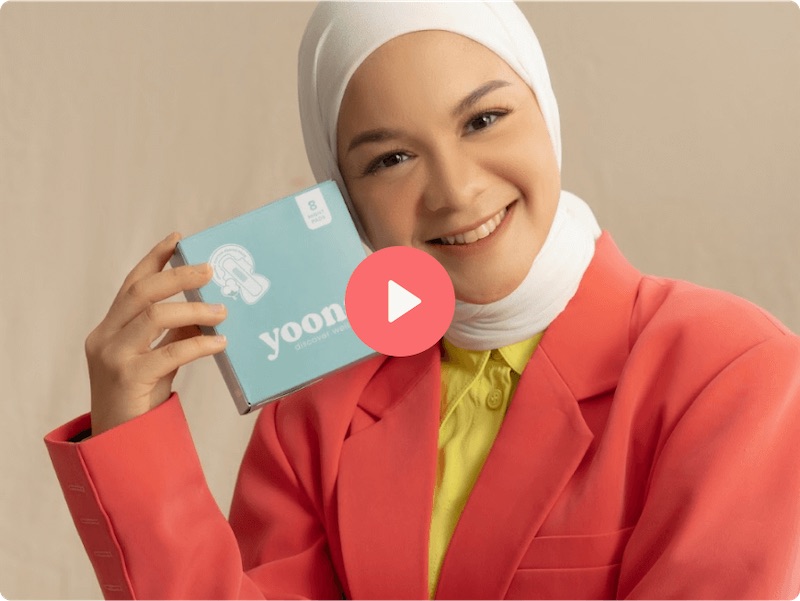 Our Passion
Yoona believes a good-quality product should be affordable and easily accessible. Women on average use approximately 5-10 pads per menstrual cycle. Considering how many pads you will wear throughout your lifetime, choosing the best pads means loving yourself, Because You Matter. Period
Follow our instagram @yoonawomen
Learn more about your period health!